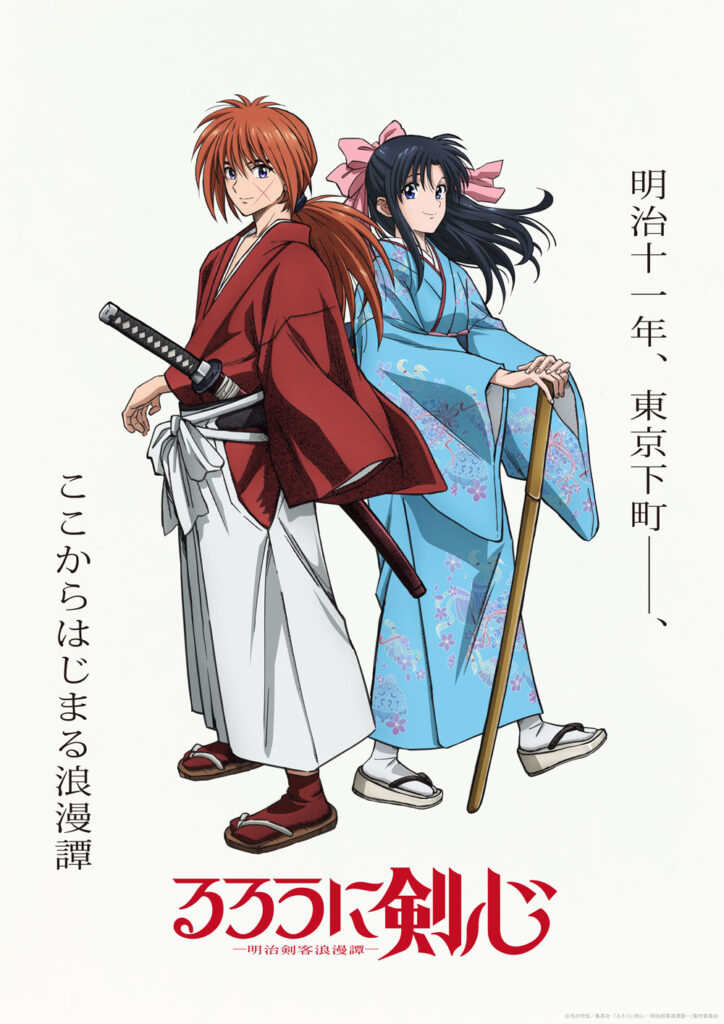 I LOVE Rurouni Kenshin. I adored the manga and the original 90's anime. The Kyoto Arc for me was pretty much perfect. I'm a little nervous with a remake but I'm THANKFUL that it is being remade and we have more Rurouni Kenshin content coming our way in 2023. The animation looks good and fluid in the PV where our Battousai fights the Shinsengumi (see video below). The character designs of Kenshin and Kaoru is fantastic!
Here's what we know so far:
Himura Kenshin is voiced by Saitou Souma while Kamiya Kaoru is voiced by Rie Takahashi.
Studio: LINDENFILMS
Directed by Hideyo Yamamoto
Character Design: Terumi Nishii
Series Composition: Hideyuki Kurata
Music: Yuu Takami
I'm looking forward to other announcement like cast and character designs as we approach release date. The series will be premiering on NoitaminA block by Fuji TV in 2023.
Watch the PV below!!! And be -still- my beating heart!!! I'm hoping that this remake will finally animate the Jinchuu Arc but there's no confirmation of that yet.
Also it might be a good time to visit the official Rurouni Kenshin 2023 website here. There's actual content there now!