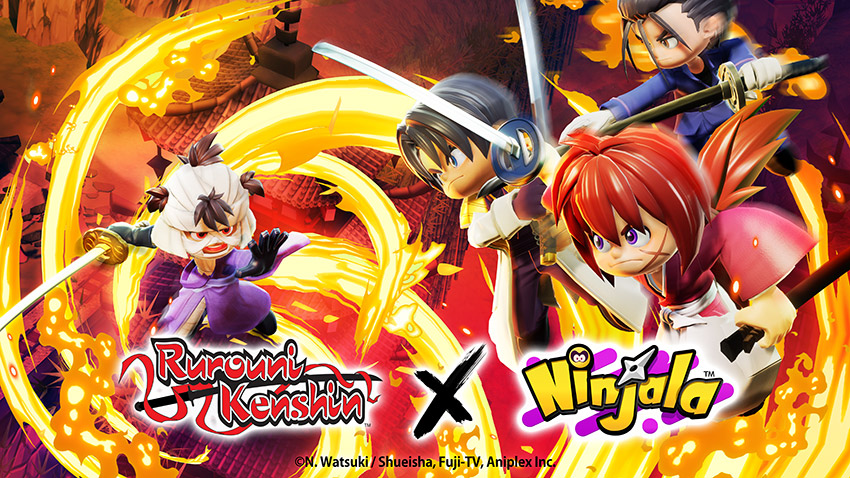 Well there's no new chapter of Rurouni Kenshin Hokkaido this December, which is disappointing. But! There is a free to play multiplayer Ninjala collaboration that will be happening starting December 15! So if you're like me and you're missing cough Saitou and the other RK characters… I mean Kenshin, Shishio and Aoshi maybe check out the Ninjala x Rurouni Kenshin collaboration on the Nintendo Switch!
Honestly I've been letting my Switch gather dust until early this December where I've been learning how to play GungHo's Ninjala game. I -must- be able to play Saitou and Kenshin and not get beat up you know? Heh. Game on!
Check out the official announcement in their website here.
And of course just watch the announcement below and look at the Saitou's cuteness cough I mean Kenshin and the gang's avatar and moves in the youtube video below from the developers.