Bakumatsu Renka Shinsengumi (BRS)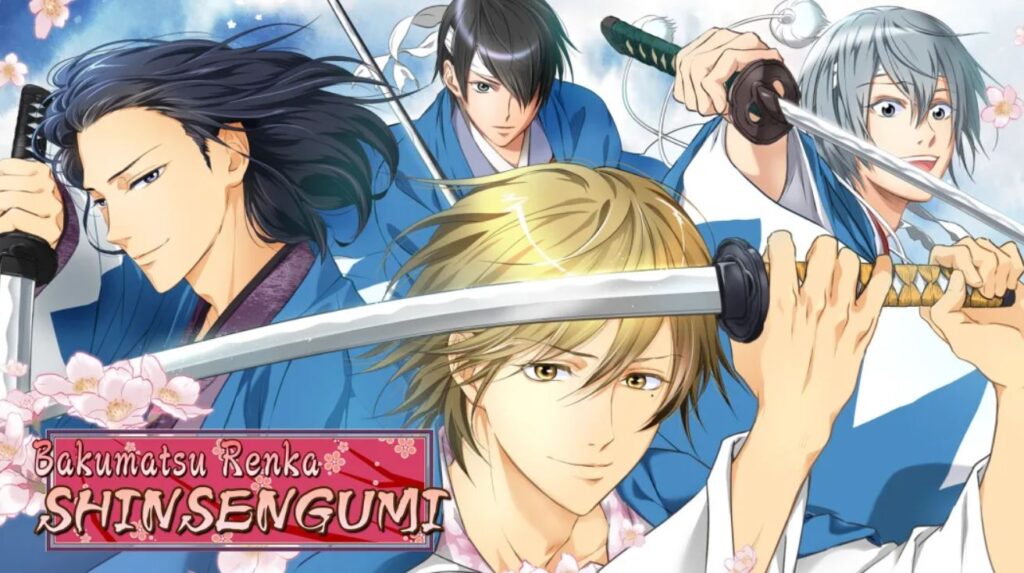 Back in June 17, 2021 a little known Shinsengumi otomate game was released in the Nintendo Eshop and Steam. This is Bakumatsu Renka SHINSENGUMI, an otomate game similar to the much more popular Hakuoki but whose origins was actually much older than Hakuouki! Frankly I never thought BRS was ever going to get localized for English audiences but I guess due to the success of another Shinsengumi game *cough* Hakuoki *cough*, we are now blessed with BRS. You can get BRS as a soft copy from the Nintendo Eshop or if you don't have a Nintendo Switch, you can also get it for PC at the Steam store. If you're like me and need a physical copy, I bought my copy with English subtitles from play-asia. Note I'm not endorsing any of these shops but I am endorsing getting your hands on the game if you are Shinsengumi fan! Yes I know I'm about 3 months late in posting this news up, but I did get the game on day 1!
New Hakuoki OVA + WOWWOW J-drama Hakuoki
Now moving on to the more popular Hakuoki series, there's been a bit of Hakuoki news lately. A couple weeks ago WOWWOW announced that they will be streaming the live drama version of Hakuoki sometime in January 2022 in WOWWOW Prime and WOWWOW On Demand. Unfortunately for us in the US, this is a service in Japan only. The first episode will be free to watch and the drama is slated to be 10 episodes in all. Tsubasa Sakiyama will play Hijikata, Kotoko Wakayanagi to play Chizuru, while Saitou is played by Masato Yano and Okita is portrayed by Sonde Kanai. The poster revealing all of the cast is below.
And for us Hakuoki anime fans, there is cause to rejoice! We are getting another Hakuoki OVA this winter. It will be 3 chapters and will feature a new character Sakai Hyogo along with existing staples like your favorites, Hijikata-san, Okita-san, Saitou-san, Harada-san, Todou-san… even Kondou-san! It looks like everyone will be there. For those who was wondering who is Sakai Hyogo, he is an accountant of the Shinsengumi and was said to have escaped the group in 1865. You -know- how problematic leaving the Shinsengumi can be. So this will be an interesting one! Streaming will come first via U-NEXT on 11/13/2021, 12/11/2021 and then 01/29/2022 and Blu-ray and DVDs will be released on 12/24/2021, 01/28/2022, 02/25/2022. You know I will be buying the Blu-rays! Hakuoki has always had great art and it seems to be keeping that quality judging by the newly released PV below.